FOR A JOB WELL DONE, HIRE AN NPC MEMBER.
What is the NPC?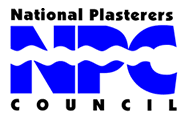 The National Plasterers Council consists of swimming pool surface applicators (also known as plasterers) from around the world that are plugged into the organization's research and expertise. The Council publishes the only available technical manual on swimming pool surface application, hosts an annual conference, and provides members with educational seminars along with various materials promoting the benefits of various pool finishes.
Why Hire an NPC Member?
All NPC members adhere to a code of ethics. They are licensed and insured. Part of our pledge is to never mislead customers and to always comply with all local, state and national laws and ordinances. An NPC member should do their best to satisfy you with quality work at a fair price.
Every NPC member has access to ongoing research and education that makes their work and your pool the very best it can be. With that knowledge, they have the ability to stand by their work and go to great lengths to give you the highest quality work.
NPC Research Initiatives:
The National Pool Industry Research Centre is located on the campus of the California Polytechnic State University in San Luis Obispo, California and was constructed with overwhelming support form the NPC and pool and spa industry members, with over $1.2 million in donations of materials and cash. It includes 12 test pools, two overflow spas and two stand-alone spas. The research conducted at the Centre is under the direction of the University's research team and is funded by the National Plasterers Council Research Foundation. Every NPC member taps into this research to improve and update their techniques and materials.
BEFORE YOU HIRE ANYONE, ASK YOUR POOL BUILDER OR REMODELER IF THEY ARE A MEMBER OF THE NATIONAL PLASTERERS COUNCIL.